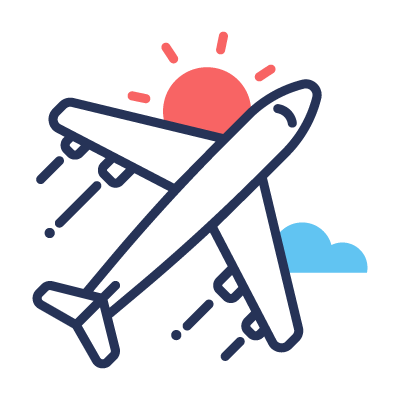 The world is just waiting to be discovered! Whether your trip is for business or leisure, you can travel with peace of mind knowing your risks are well covered. Our travel policy is among the documents required by embassies to obtain a visa.
Policy Cover
Emergency medical expenses and hospitalization
Transport and repatriation in the event of illness or accident
Long distance medical information service
Medical referral/ appointment of local medical specialist
Dispatch of medication
Relay of urgent messages
Repatriation of mortal remains
Travel and accommodation of one immediate family member
Escort of dependent child
Cover for delayed baggage
Compensation for in-flight loss of baggage checked in
Trip Cancellation: indemnity to insured in case of death and accidental bodily injury of traveler, family or travel companion
Emergency and legal assistance
Advance of necessary funds
Optional Cover
Covid-19 insurance
Winter/summer sports
Terrorism
Upgrade cover
The guarantee of this insurance policy will extend throughout the world with the exception of the country of residence according to the area subscribed:
AREA 1: Cover granted worldwide excluding USA, CANADA, AUSTRALIA, JAPAN and country of residence
AREA 2: Cover granted worldwide excluding country of residence
Get insured in less than 90 seconds!
Download the Comin app below