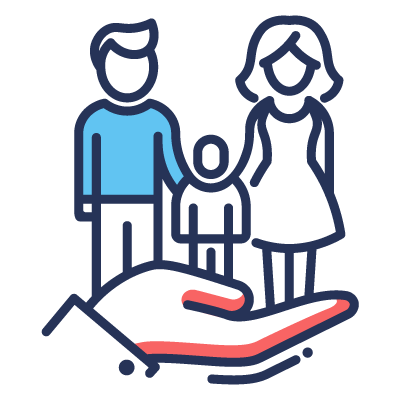 Ensure the perennity of your family while maintaining their current lifestyle. To provide high levels of protection, we cover you every step of the way.  Term life insurance provides a lump sum to the beneficiaries should any misfortune happen. Commercial Insurance will tailor your life insurance to look after your needs including covering any outstanding debt.
Policy Cover
Optional Cover
Permanent total disability accident & sickness
Permanent partial disability following accident
War Risks
Others
* For life insurance policies bound to an existing bank loan, we offer a Decreasing Term Life policy which reduces the premium as you gradually reimburse the loan
Get insured in less than 90 seconds!
Download the Comin app below